CIQ2go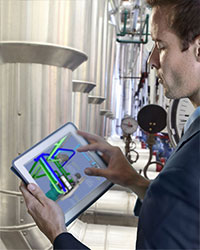 Like the functionality that CONTROLIQ offers you at your desktop? Why not try CIQ2go! It's the simplest, easiest way to get real time information about your building. The CIQ2go mobile app allows building managers to have all the information they need to diagnose a problem anywhere without having to log in to their desktop.
Some of the features of CIQ2go are:
In the field system adjustments and issue troubleshooting
Conduct Preventive Maintenance checks
Perform system component exercising
Faster response time to tenant requests
Runs on most browsers
Portability
CIQ2go was designed to allow the busiest building managers the flexibility of working outside the office so they can see issues first hand and make corrections right from their device. What could be easier!